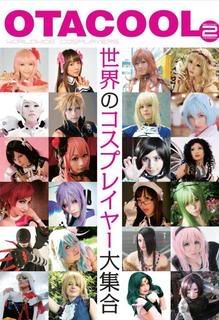 Kotobooks released this final revision of the cover of Otacool 2!
I was so happy to find out I'm on it!
Otacool 2 will be out April 15th. You can buy it here:
[link]
or here:
[link]
There are a lot of wonderful cosplayer featured in the publication, -some friends of mine, others I'm fans of- so I'm anxious to get my copy. If you like cosplay, this is worth picking up!

Featured
---
:thumb154161006:

Links
---
My FormSpring
My FaceBook FanPage
My Website

Groups
---



Stamps
---